Fldigi uses several data files that are not included with the distribution. These must be downloaded from the list maintenance web sites for the most current data. These lists include:

These files should be downloaded and placed in the fldigi files directory. The most convenient way to open the fldigi files directory is via the menu item "File / Show config".

The DXCC list browser is shown by selecting the menu item "View / Countries".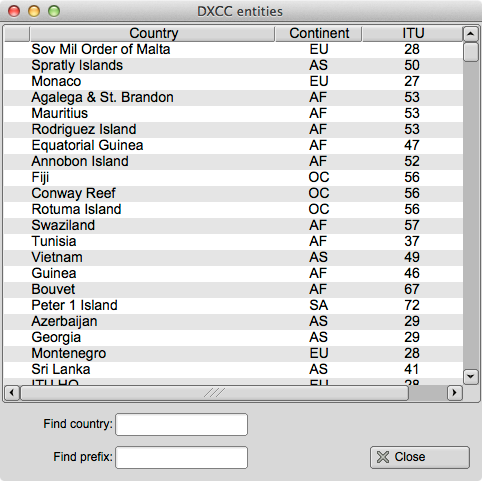 You can sort the list by Country, Continent, ITU or CQ zone by clicking on the various column headers.